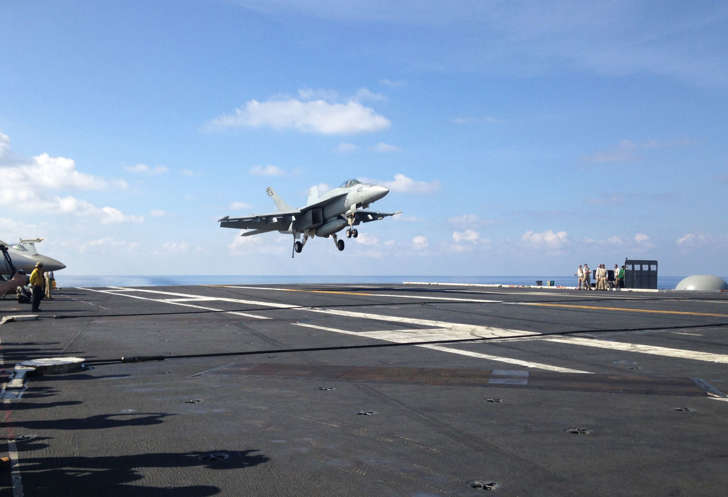 WASHINGTON, May 18 (Reuters) – Two Chinese tactical aircraft carried out an "unsafe" intercept of a U.S. military aircraft on May 17, the Pentagon said in a statement on Wednesday.
[post_ad]The incident took place in "international airspace" as the U.S. maritime patrol reconnaissance aircraft carried out "a routine U.S. patrol" in the South China Sea, the statement said.
Washington has accused Beijing of militarizing the South China Sea after creating artificial islands while Beijing, in turn, has criticized increased U.S. naval patrols and exercises in Asia.
The statement added that the Department of Defense was addressing the issue through military and diplomatic channels.
"Over the past year, DoD has seen improvements in PRC actions, flying in a safe and professional manner," the statement said. PRC is an acronym for the People's Republic of China. (Reporting by Idrees Ali; Editing by Sandra Maler)
Image Credit: AP Photo/Lolita C. Baldor