A Nigerian bride was disappointed by a tailor cum designer after paying a huge sum of amount for a dress.
Funnily tagged as the worse wedding outfit ever, the customer received the dress a few days to her wedding and is so furious at the designer for not meeting up to her expectations.
See Also: Kim Kardashian Spends $5000 A Week On Glam Squad For North West

According to reports, the bride (Jennifer) paid her fashion designer, Identified as Tope Abiola, a whopping N105,000 for a dress she planned to wear at her wedding reception. Jennifer saw the design of the outfit on a mannequin in a fashion magazine.
She sent the picture to her designer, stating a replicate should be made for her. Unfortunately, the bride received an unrecognisable version of the dress. It looked completely different from what she saw in the magazine.
The designer made the outfit with a different texture of material, in a different colour, style, and pattern. In summary, the cloth was a pure caricature of the original version.
The designer, whose twitter handle is @TopeFnR, has not only refused to make a refund but has been rude to the unhappy customer. A friend of the bride, Clark Kent, took it upon herself to slam the designer on Twitter.
See Also: #FashionTrend Alert! The Wide-Leg Pant Is Taking Centre Stage

"@TopeFnR…. My friend paid N105,000 for this rubbish. This designer ruined my friends day and she is unapologetic. The cloth looks like a rag for cleaning dirty toilets and she paid N105,000 in full please give her back!!
"Is this fair @TopeFnR….this is just wickedness…please give her back her money. Why was the zip even broken biko. Why are you lying @TopeFnR just accept u gave a tailor who messed it up. Look the picture u posted. What is that!"
The friend of the bride went ahead to ask ladies what they would do if they received such a shocking apparel a few days to their wedding.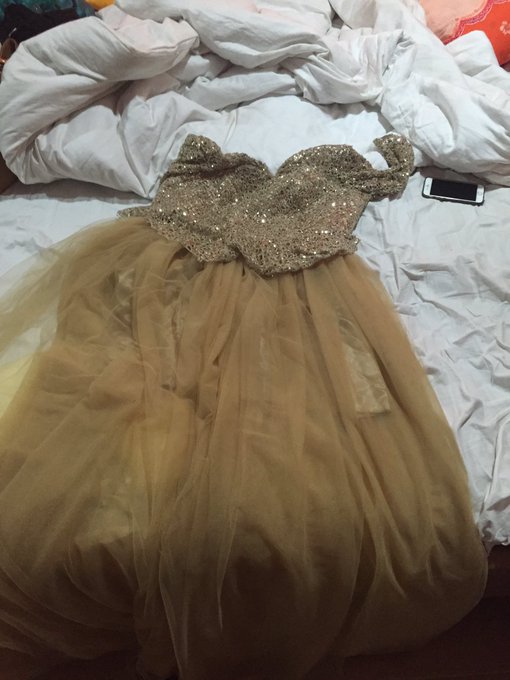 According to the tweets, the designer is blinded by her faults and doesn't see anything wrong with the dress.
Other twitter users have also given the designer a fair share of advice/insults following her mismanagement of the job and customer.
What would you do if a designer makes you such a carpentry dress?
[post_ad]