Ondo State is set to become the first state in Nigeria to deploy the use of drones to combat the spread of COVID-19 pandemic.
Arakunrin Oluwarotimi Akeredolu Ondo State governor, received in audience of some young innovator at Nigeria Flying Labs South-West and Beat Drone yesterday, 6th, April, 2020, who went to show him how they are re-purposing agricultural drones for disinfecting public sites. The Ondo State Governor Akeredolu disclosed this via his twitter account.
In this tweets: "The young innovators at @Ng_FlyingLabs & @beatdrone showed me how they are re-purposing our agric drones for disinfecting public sites to help stop the spread of #COVID19 . They also gave me their progress report on the drone assembly plant they are setting up in Akure."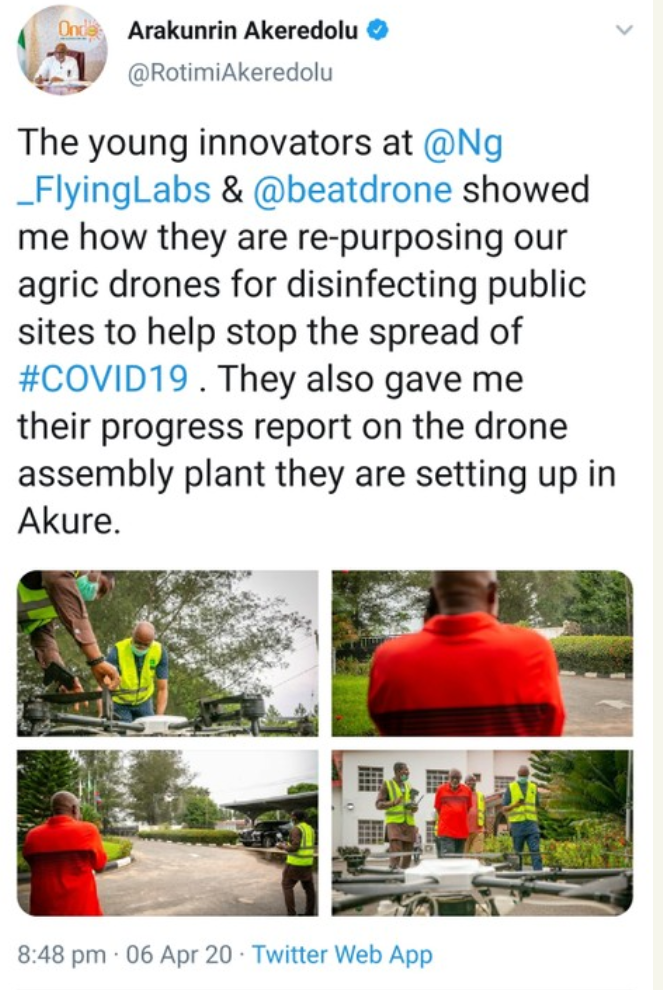 " Looking forward to a "Made in Ondo State" stamp on their drones."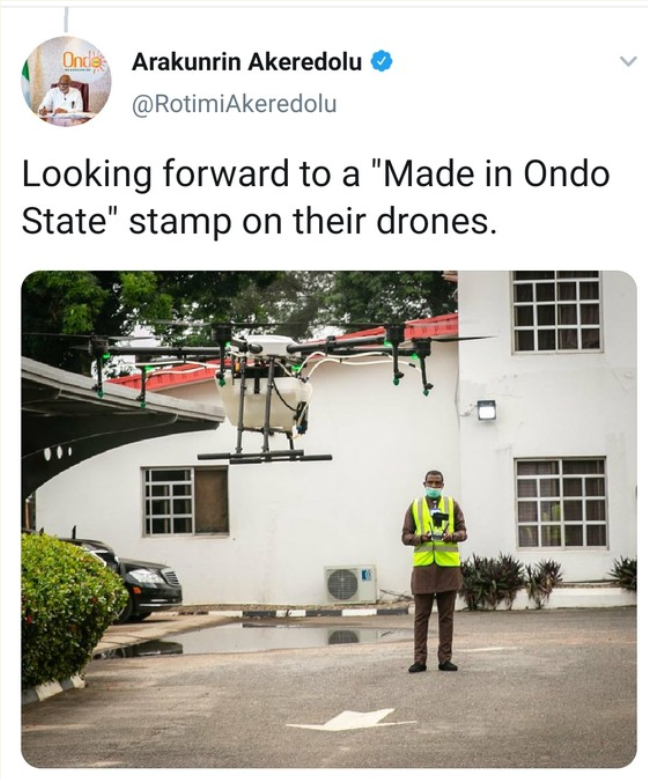 It will reduces the need for people to enter contaminated areas to disinfect them and also reduce their chance of becoming infected when using drones remotely.
Meanwhile, the drone operators would not require full PPE, which are scarce now in the market.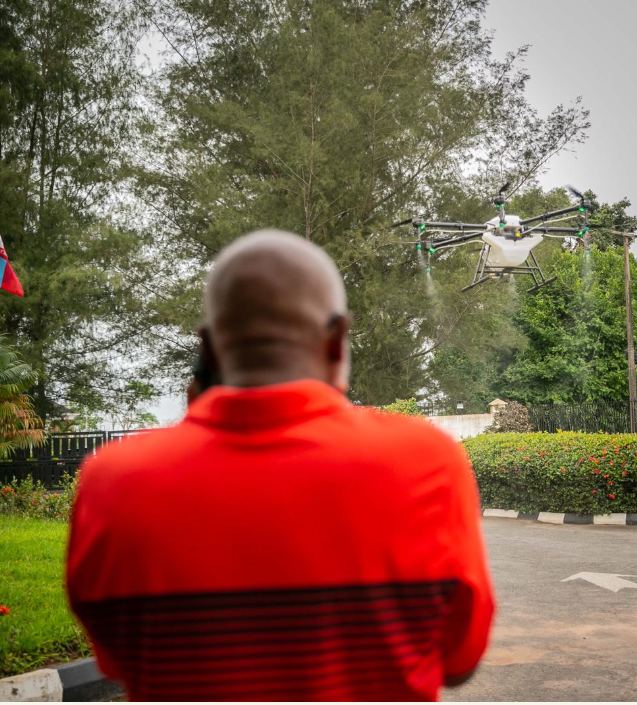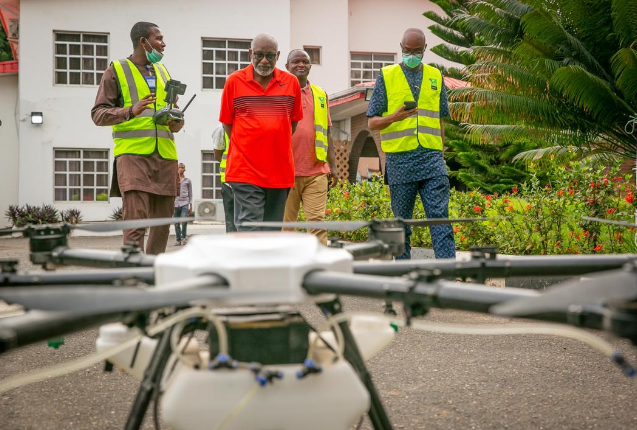 The drone spray can be fifty times more efficient than people spraying, depending on the application and it can spray 600,000 sqm/day – that's the equivalent of 50—100 workers.