Nigeria twitter is currently on fire as die hard Naira Marley fans lists out what makes one a marlian with the hash tag #YouAreNotAMarlianIF.
Alot of things where listed online. Many where jokingly listing unimaginable things every marlians need to do to retain their stake as a Naira Marley fan, but one fan's opinion stood out.
In his opinion, every Marlian needs to 'soapy' every month to renew their membership cards as marlians.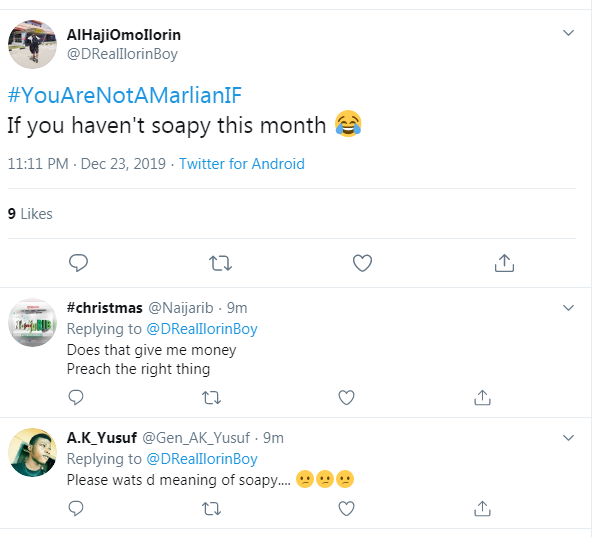 See his tweet above and reactions.
What do you think? Please drop comments below