Popular Nigeria Hip Hop Star, Ibrahim Ayodeji Balogun know has Wizkid secoundty school notebook was found when he was using one notebook for three subjects.
-Literature
-Business Studies
-French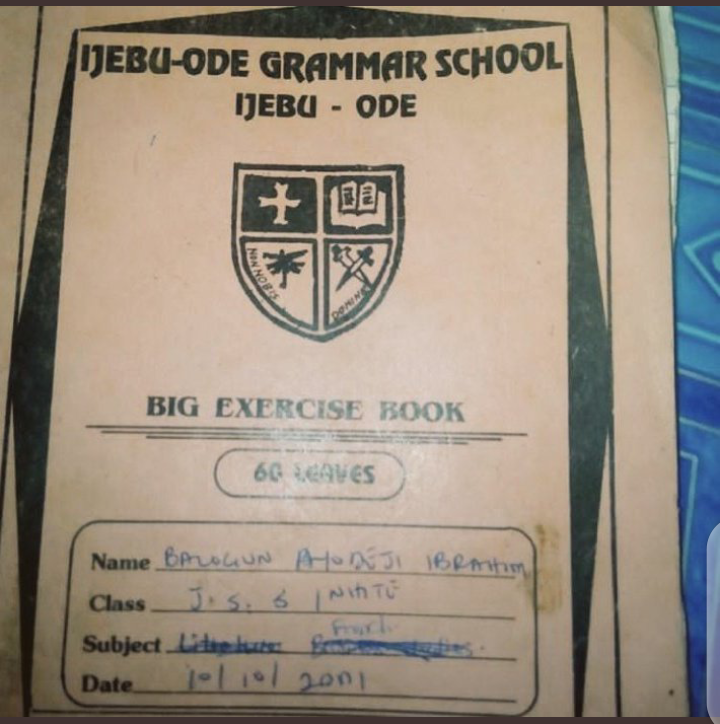 This brought many things to my mind, not everyone will make it in the classroom, only God knows how has scheduled our ways and destiny for us.
This brought a lot of comment online, people shared different words about this life because only God knows what he has prepared for us.
Today Wizkid is now world wide star and even sending many people on errand. Whatever the situation may be, what has been destined will be, even if you have been wearing one leg sandal to school, you will make it, just prepare your self and be prayerful.
Then he attended Ijebu Ode Grammer School, Ijebu Ode, now he is worldwide Afro Hi hop star. In this life, nobody doesn't have story, one way or the other, if someone inherited from his father, his father has suffered for him, let keep moving we can make it.