See Truth Behind The American Claims Actress Halima Stealing Her Baby Picture.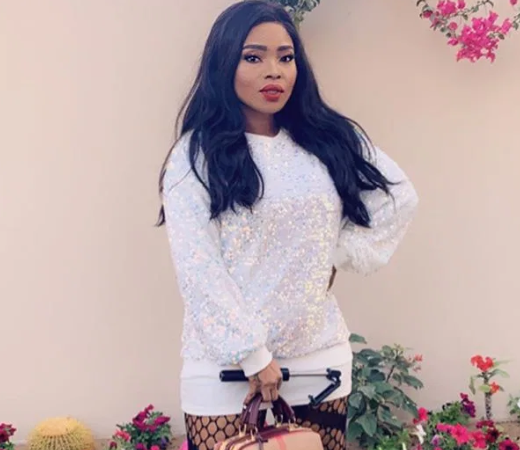 Nigerian Actress, Halima Abubakar has been bursted after she used a picture of another woman's baby to announce the birth of her own child.
An American mother who apparently, welcomed a baby few weeks ago, has now called out Halima for stealing her baby photo.
If you recall, Halima had shared a photo of a mother holding on to her child, while announcing that she welcomed a baby on the 3rd of April, 2020.
@the_ Ariel further went ahead to share screenshots of conversations between herself and Halima where she instructed the actress to take off the photos from her Instagram page.
also shared her private chat with Halima Abubakar. See the screenshots below,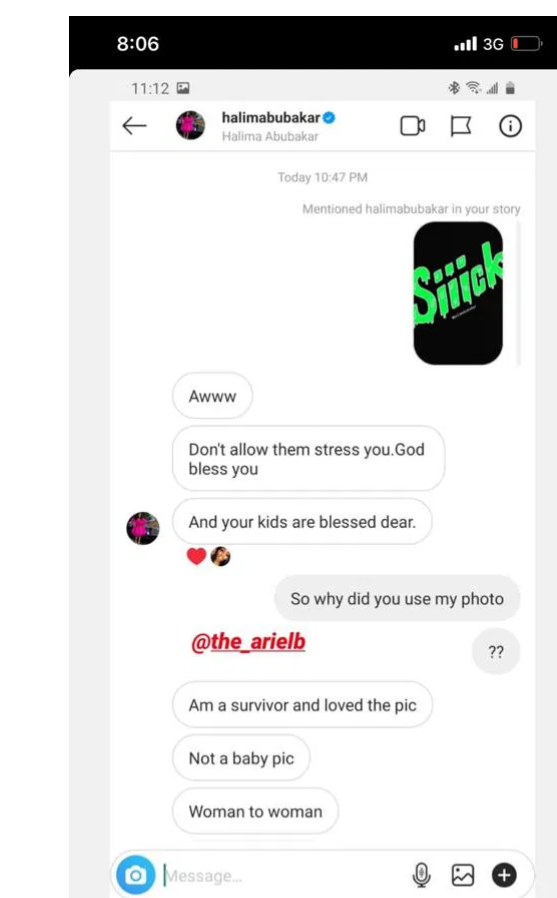 What do you have to say about this? Leave your comments below and share with others.
Any person who, with intent to deprive any parent, guardian, or other person who has the lawful care or charge, of a child under the age of 16 years, of the possession of such child, or with intent to steal any article upon or about the person of any such child.